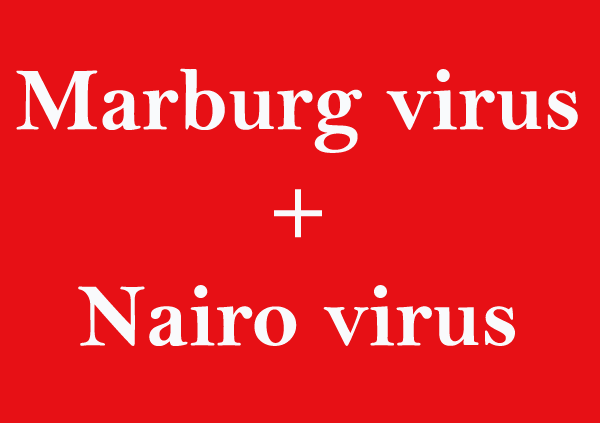 Marburg virus + Nairo virus
Dear friends, dear users of program URMIUM. This article is for you.
Recently, we see news with information about tests being made for corona…
Common news talk "superlative" when they describe these bio-tests and their results.
On the contrary – detailed scholarly descriptions of these tests are more "reserved".
We all agree for sure that they talk about testing corona…virus. I never heard that they were testing SARS.
Well, it is officially SARS COV-2. Question: "What does SARS – syndrome – contain?"
What does the program URMIUM show about testing relations between corona… and other related pathogens?
First of all – look at attached pictures.
The analysis of the program URMIUM 2020 shows extraordinary relations.
Corona and SARS.
Corona and Filovirus Ebola.

Corona and Spanish flu.
Corona and Respiratory syncytial virus.
Corona and Rotavirus infection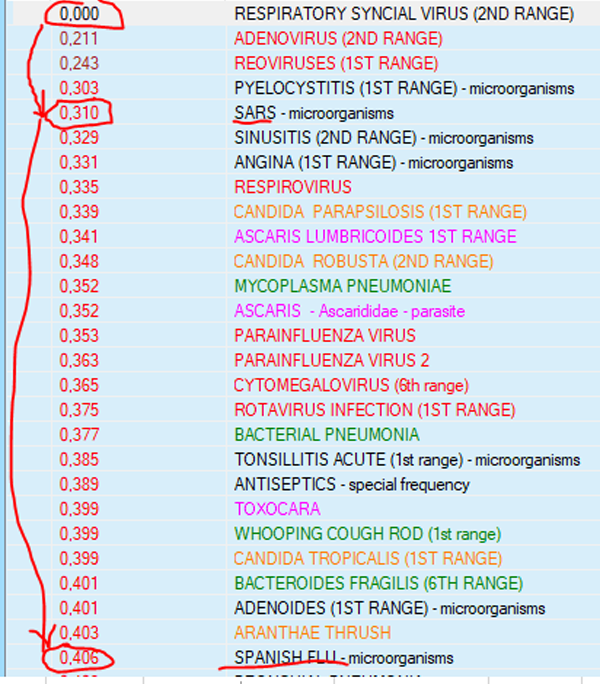 …and following relations between:
Filovirus Ebola a Marburg virus
Filovirus Ebola a Nairo virus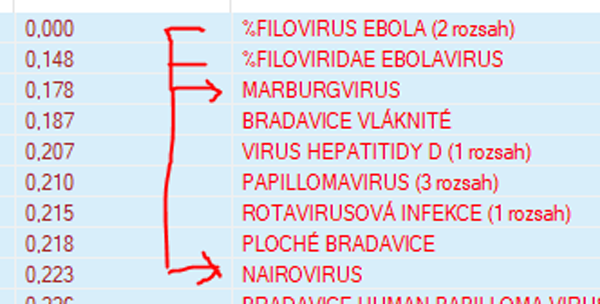 …and a relation between:
Nairo (+Marburg) virus a Hemolysis (microorganisms that could cause hemolysis).


You might say = crazy combinations.
Wrong.
The program URMIUM does not lie.
The program does not consider any items subjectively. It simply compares values.
Let´s have a look at common symptoms of heavy phase of corona… The most important symptom is: "blood clot".
Older information was reserved in describing any consequences of corona… infection. During last few weeks –
this info was "innovated" – "rewritten" according to present scenario = very odd-looking scientific approach.
Common information (internet) about the "end" phase of corona + other pathogens:
Ebola virus: …"it is a hemorrhagic fever"…
Nairo virus: …"Crimean-Congo hemorrhagic fever"…
Marburg virus: …"It causes hemorrhagic fever"…
The program URMIUM shows clearly relations between corona… and SARS and Ebola, Marburg and Nairo virus.
Following picture shows the vegetotest result for Nairovirus in "lung tissue".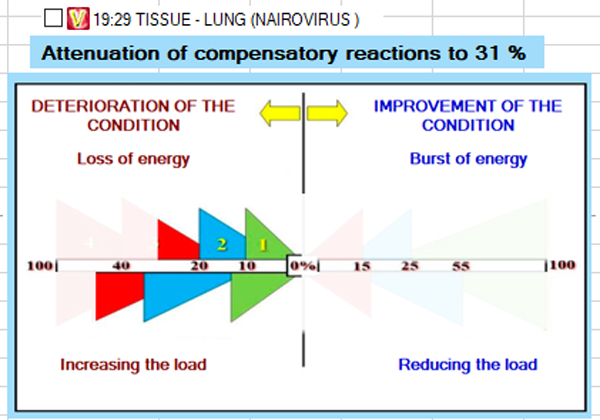 Please, check Marburg+Nairo virus when testing for corona…
The program URMIUM with its huge database for analysis and testing is for me:
"The only reliable source for the definition of the influence of corona… and related pathogens on the human body."