WELCOME
VITAJTE
PLEASE LOOK AT MY PAGE
NA MOJEJ STRÁNKE
DO NOT HESITATE TO CLICK AROUND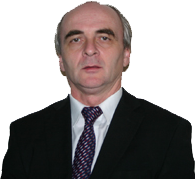 WELCOME
VITAJTE
PLEASE LOOK AT MY PAGE
NA MOJEJ STRÁNKE
DO NOT HESITATE TO CLICK AROUND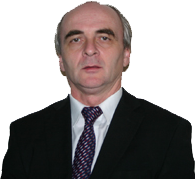 WELCOME
VITAJTE
PLEASE LOOK AT MY PAGE
NA MOJEJ STRÁNKE
DO NOT HESITATE TO CLICK AROUND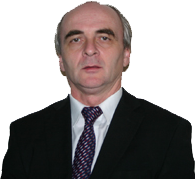 WELCOME
VITAJTE
PLEASE LOOK AT MY PAGE
NA MOJEJ STRÁNKE
DO NOT HESITATE TO CLICK AROUND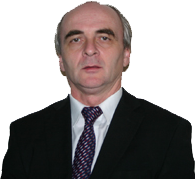 WELCOME
VITAJTE
PLEASE LOOK AT MY PAGE
NA MOJEJ STRÁNKE
DO NOT HESITATE TO CLICK AROUND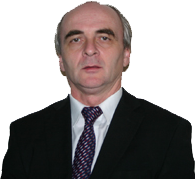 WELCOME
VITAJTE
PLEASE LOOK AT MY PAGE
NA MOJEJ STRÁNKE
DO NOT HESITATE TO CLICK AROUND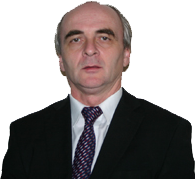 WELCOME
VITAJTE
PLEASE LOOK AT MY PAGE
NA MOJEJ STRÁNKE
DO NOT HESITATE TO CLICK AROUND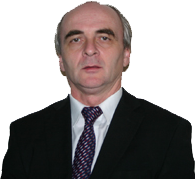 WELCOME
VITAJTE
PLEASE LOOK AT MY PAGE
NA MOJEJ STRÁNKE
DO NOT HESITATE TO CLICK AROUND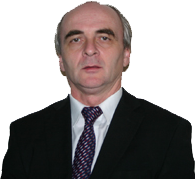 Mgr. MARKO SEMEŠ M.B.A.
Welcome to my page.
Vítam Vás na mojej stránke.
SLOVAK OFFSHORE YACHTING FLAG
VLAJKA SLOVENSKÉHO NÁMORNÉHO JACHTINGU
SLOVENSKO MÁ SVOJU VLAJKU NÁMORNÉHO JACHTINGU.

SLOVAKIA HAS AN OFFSHORE YACHTING FLAG – OFFICIAL SECOND CIVILIAN FLAG OF THE SLOVAK REPUBLIC REGISTERED AT THE MINISTRY OF INTERIOR OF S.R.

I AM THE AUTHOR OF THIS FLAG. THIS FLAG IS INTENDED FOR USE BY CITIZENS OF THE SLOVAK REPUBLIC (EU) SAILING ON FOREIGN REGISTERED SHIPS. THE SHAPE OF THIS FLAG (BURGEE) ALLOWS IT TO BE RAISED ON MASTS OF ANY SHIP.

MEMBERS OF THE HERALDIC COMISSION DECIDED THAT A NUMBER OF STATES HAVE TRI-COLOR FLAGS – RED-BLUE-WHITE. SLOVAKIA DIFFERS FROM THEM BY ITS STATE SIGN. THAT´S WHY SLOVAKS SHOULD BE RECOGNISED BY THEIR STATE SIGN ON THE NEW OFFSHORE YACHTING FLAG.

THE FLAG IS A LYING TRIANGLE.  THE WIDTH RATIO TO THE LENGTH IS 2:3 . THE HIGHT OF THE STATE SIGN IS ½ OF THE HEIGHT OF THE FLAG. THE SELVAGE OF THE FLAG IS 1/100 OF THE LENGTH OF THE FLAG. THE BLUE COLOR OF THE FLAG IS THE SAME BLUE TONE AS THE BLUE COLOR ON THE STATE FLAG.  THE FLAG CAN BE USED IN UPRIGHT POSITION WHEREAS THE STATE SIGN WILL BE ALSO UPRIGHT.

SLOVENSKO MÁ SVOJU VLAJKU NÁMORNÉHO JACHTINGU.

TÁTO VLAJKA BOLA SCHVÁLENÁ A REGISTROVANÁ HERALDICKÝM REGISTROM SR. SCHVÁLENÍM A REGISTRÁCIOU VLAJKY SO ŠTÁTNYM ZNAKOM SR SA TÁTO VLAJKA STÁVA OFICIÁLNOU VLAJKOU SLOVENSKÝCH JACHTÁROV. TVAR VLAJKY (KLUBOVÁ VLAJKA) UMOŽŇUJE VZTÝČIŤ TÚTO VLAJKU NA PLAVIDLE REGISTROVANOM V INOM ŠTÁTE. JA SOM AUTOROM TEJTO VLAJKY.
COAT OF ARMS – family SEMEŠ
Heraldic registry of the Slovak republic (EU) registers the Coat of arms of the family Semeš under the sign: QS 309/2005.